Twitter user "kazu4281" has posted a shot from the upcoming 2014 #52 issue of Weekly Shōnen Jump (releasing a bit early due to the observation of Labor Thanksgiving on Monday the 24th), which showcases a bit of information regarding pre-release ticket information for the upcoming 2015 Dragon Ball Z movie, Revival of "F".

Pre-release tickets go on sale 06 December 2014. Pricing comes in at ¥1,400 for adults and high schoolers, ¥800 for middle schoolers and children 3 years and up, and ¥2,100 for a parent-child pair. A special item will also come with the pre-release tickets: one of either a Goku or Freeza "Movie – Akira Toriyama Model Super Progression Strap" which has the character's movie version inside their version from the manga.
The story for the movie, which will be opening on 18 April 2015, is being crafted by original manga author Akira Toriyama, who stated he is writing it, "…as though it were a continuation of the manga when it was in serialization," and that while it will, "…of course be a continuation of the previous Battle of Gods," he has also, "…deliberately increased the amount of action scenes by a good deal." Tadayoshi Yamamuro, who worked for many years as character designer and animation supervisor on the Dragon Ball franchise, will serve as the film's director. No other movie staff have been confirmed at this time. Revival of "F" is set to bring back Freeza — via Toriyama being directly inspired by Maximum the Hormone's "F" tribute song — and will also include two new characters (Sorbet and Tagoma), feature Beerus and Whis again from Battle of Gods, and much more.
Further photo leaks from this month's January 2015 issue of V-Jump (officially out this Friday, 21 November) have allowed us to verify previously reported details about the story for next year's upcoming Dragon Ball Z film, Revival of "F":
平和が訪れた地球——
だがそこにフリーザ軍の残党
ソルベとタゴマが襲来する
彼らの目的は
DB

でフリーザを蘇らせること
かくして宇宙史上最悪の願いは叶えられ
サイヤ人への復讐を目論む「F」が
ついに復活する…!!

---

Earth is now at peace——
but then, the remnants of Freeza's forces,
Sorbet and Tagoma, attack.
Their objective is
to bring Freeza back from the dead with the Dragon Balls.
And so, the worst wish in the history of the universe is granted,
and "F", plotting his revenge against the Saiyans,
is revived at last…!!
We are also now able to verify Toriyama's comment regarding his inspiration for the movie:
今回、フリーザが復活します!
「F」はフリーザのFです。
これは、映画の次回作の話をあれこれ悩んでいた頃、
友人を通じて知り合ったマキシマム ザ ホルモンの
「F」という曲を聴いてひらめいたアイデアです。
「F」はフリーザのことを、えげつなくもカッコよく歌った曲です。
以前「すみません、かってにフリーザのことを歌っちゃいました」
と言われたことを思い出しました。
なるほど、その手があったか!
というわけで、フリーザが復活する話を、
たちまち書きあげることができました。
キャラの性格がよくわかっているので書きやすかったのです。
とうわけでこんどはボクが感謝の意味も込めて
曲のタイトルの「F」 というかっこいい表記を
いただいてしまいました。
もっとも凶暴でもっとも倒し甲斐のある敵。
もちろん、ただ復活しただけじゃないので、
すさまじい対戦をどうぞお楽しみに!

---

This time, Freeza will be revived!
The "F" stands for "Freeza".
This is because it's an idea that came to me in a flash after I listened to a song called "F" by Maximum the Hormone, whom I had been introduced to by a friend, back when I was fretting over what to do about the story for the next movie.
"F" is a song that sings about Freeza in a vulgar-yet-cool way.
I remembered how, back then, they told me, "Sorry, but we went ahead and sang about Freeza without asking".
Aha! So that's what I could do!
With that in mind, I was immediately able to write up a story where Freeza is revived.
I know his personality very well, so it was easy to write.
And so this time, as a way of saying "thank you",
I went and took the cool-looking spelling of "F" from the song.
He is the most vicious enemy, who is most worth defeating.
Of course, he hasn't merely been revived, so look forward to a terrific fight!
Back in 2012, Toriyama attended a concert for Maximum the Hormone in Nagoya, and met the band backstage. He even drew them a picture of Freeza with the caption "F", so evidently he was quite taken with the song.
Toriyama's comments have been dutifully archived in our "Translations" section, which we have a feeling will soon be expanding once again as promotion for the new movie enters full swing!
The nature of the "further transformation" line, glimpsed in a previously-leaked image, is also seen in full:
お見せしましょう……
わたしのさらなる変身を!!!!

---

Allow me to show you……
My further transformation!!!!
This is reminiscent of Freeza's line in Chapter 303, where he says, "As a special privilege, allow me to show you!! My final transformation… My true form!!!" (大サービスでごらんにいれましょう!! わたくしの最後の変身を… わたくしの真の姿を!!!) What this new form or forms will entail is unclear. A further transformation beyond Freeza's "final form" was previously seen in Dragon Ball Z Movie 5, where his brother Coola possessed a unique form more powerful than his normal appearance, which had resembled Freeza's "final transformation".
Stay tuned to Kanzenshuu in the coming days for more V-Jump news, as well as a very special update…!
The January issue of V-Jump, officially slated for release this Friday (21 November 2014), features a detailed "DB Scoop" on the upcoming Dragon Ball Z movie (originally reported by Anime News Network). The scoop features a new visual for the film, the first seen since the movie was announced this past July. It is more than likely the movie's official poster, which features our main protagonists, Beerus, Whis, Freeza, and two new unsavory characters.
The movie poster also reveals the film's official title and release date:
ドラゴンボールZ 復活の「F」
Doragon Bōru Zetto Fukkatsu no "F"
Dragon Ball Z: Revival of "F"

---

公開日 遂に決定!!! 2015年4月18日(土)2D/3D全国超拡大公開!!!
Opening day, set at last!!! Saturday, 18 April 2015: A super-wide release nationwide in 2D and 3D!!!
Unlike with the previous film, Kami to Kami / Battle of Gods, no supplementary or alternative English title is provided. The movie will premiere nationwide in Japan 18 April 2015 in both 2D and 3D formats. This release date is a bit earlier than expected by most, but it is perhaps intended to build the movie's momentum going into the Golden Week holiday break.
At the moment we cannot verify plot details — or Toriyama's comments — beyond what is currently described elsewhere. However, the general plot details from Anime News Network are as follows:
An Earth where peace has arrived. However, remnants of Freeza's army Sorbet and Tagoma arrive on the planet. Their goal is to revive Freeza with the Dragon Balls. Their dastardly wish is granted, and the "F" that plans its revenge against the Saiyans is revived…!
Two new characters will appear in the movie: Sorbet (ソルベ) and Tagoma (タゴマ), shown below on the left and right, respectively. Following the fine nuances of the name puns in the last film, these name puns seem awfully transparent. As with all of Freeza's minions, as described by Akira Toriyama in the Super Exciting Guide volumes, the names are "unified as food items that one puts inside [a refrigerator]". Therefore, Sorbet gets his name directly from the frozen dessert "sorbet", while Tagoma's name is derived from the Japanese word tamago (卵), meaning "egg".
Toriyama's original designs for the characters are included in the magazine, along with a brief description:
最新型の戦闘服を装着した、謎の惑星戦士2人組!! 特に「タゴマ」は、新しいタイプのスカウターを装着しているようだぞ!!

---

A mysterious pair of planetary warriors, equipped with the latest type of battle armor!! "Tagoma" in particular looks to be wearing a new type of Scouter!!
The tidbit about the new type of Scouter is very reminiscent of what Toriyama revealed in his interview with Naho Ooishi in the July 2014 issue of Saikyō Jump. He stated (bold added for emphasis):
If you're a soldier in Freeza's army, you can have one made to order to fit your ear. The different screen colors can be chosen to fit the peculiarities of different aliens' eyes, or to suit one's tastes. Also, dual-eye types exist as well.
This comment came just one month prior to the new movie being officially announced, so it is likely that Toriyama slipped this tidbit in solely because of his work on the upcoming movie, possibly having just drawn these character designs. Also of note is the text reading "更なる変" that is cut off in the upper right corner. This is likely the phrase "更なる変身", which means "further transformation(s)". Based on the image available, there is no indication whether this is in reference to Freeza or a Saiyan warrior.
As always, stay tuned right here at Kanzenshuu for all the latest news, documentation, and analysis!
Japanese movie website Cinema City has posted a listing for the as-of-yet untitled new Dragon Ball Z movie, which features some new details about its premiere. According to the listing the movie will have a running time of 120 minutes (2 hours), making it 35 minutes longer than the theatrical running time of Battle of Gods and 15 minutes longer than its extended "special edition". It should be noted that no other listings for the movie are currently providing any of this information, so for now there is no way to confirm its validity; in fact, the information should be considered highly suspect — if not simply placeholder in nature — considering the fact that the movie is still more than likely in production.
All early promotions for the movie listed its premiere for "Golden Week" (abbreviated as GW), a week of public holidays that most people in Japan have off from work or school. This listing provides a more firm theatrical premiere date of 25 April 2015, which is actually the Saturday prior to "Golden Week".
The movie's story is being crafted by original manga author Akira Toriyama, who stated he is writing it, "…as though it were a continuation of the manga when it was in serialization," and that while it will, "…of course be a continuation of the previous Battle of Gods," he has also, "…deliberately increased the amount of action scenes by a good deal." Tadayoshi Yamamuro, who worked for many years as character designer and animation supervisor on the Dragon Ball franchise, will serve as the film's director. No other movie staff have been confirmed at this time.
Thanks to Alex Mono for the heads up.
Akira Toriyama has drawn an image of Sun Wukong, the legendary monkey king from Journey to the West, in support of and acting as the basis of the Japanese promotional poster for Stephen Chow's 2013 film adaptation of the same story.
Toriyama has also commented on the film, heaping effusive praise on what he views as the greatest work of pure cinematic entertainment in recent memory:
予想と常識の壁を遥かに超えてみせる
銀河系最強のおもしろさ!!

久々に完璧な娯楽映画を観ました!
些細な部分など、どうでもいいと思わせる強烈なエネルギー!
マジとギャグの見事な使い分け!堂々とした安っぽさの演出!計算されたストーリー展開!
これこそがボクの理想とする娯楽映画の最高峰であります!
お世辞を言ったところでボクに得があるわけでもないので
けっして大げさな表現でもなんでもありません。
ボクは職業柄、映画を観ていても、つい先の展開を考えてしまったりする
悪いクセがあるのですが、この映画に関しては有名な『西遊記』がモチーフで
あるにもかかわらずまったく予想ができませんでした。
映画のセオリーやルールのようなくだらない概念だって通用しないのです。
この素晴らしい裏切りの末、きっちりと壮大で新しい本場ならではの『西遊記』になっているし、
監督のいつものテーマである「愛」と「小さなギャグ」も貫かれていることに感激します。
監督の情熱のまま、思いどおりに完成させたことが画面からバシバシ伝わってきます。
興行成績を優先するあまり観客に媚び、映像ばかりがすごくて内容といえば
チャレンジ精神も個性も希薄な大作映画ばかりが氾濫する中で、このことだけでも、
小気味良さにどれほど感激したことか!
もう、どう表現していいか解らないぐらい最高の『西遊記』でした!!
ちなみに、キャラクターの個性や役者さん達の人選も素晴らしく、
特に最初イメージ的に意外にも思える孫悟空の役者さんの
演技の巧みさには感心させられました。

鳥山明

---

The mightiest fun in the galaxy,
far surpassing the walls of expectations and common sense!!

This is the first perfect popcorn-movie I've seen in a long time!

Intense energy that makes you not care about the trivial details! Masterful allocation of seriousness and comedy! Shamelessly cheap-looking staging! Calculated story developments! This is the pinnacle of my ideal in popcorn-movies! I have nothing to gain through this flattery, so it's 100% no exaggeration, no nothing.

Due to the nature of my profession, I have a bad habit where when I watch a movie, I always end up thinking about subsequent plot developments, but in spite of this movie having the motif of the famous Journey to the West, I couldn't predict where it was going at all. Not even stupid established concepts like film theory or rules hold true. As a result of this wonderful betrayal, it is a properly magnificent, new Journey to the West that only its birthplace could deliver, and I'm positively moved at how it's punctuated by the director's usual themes of "love" and "little gags".

It really comes across on the screen that the director was able to complete the movie exactly according to his passion and vision. When we're inundated with big blockbuster movies that are all long on visuals but short on ambition or individuality, pandering to audiences for the sake of box-office earnings, how thrilled I would have been at its delightfulness for this fact alone! It was just the greatest Journey to the West, so much so that I don't even know how to express it!!

Incidentally, the characters' individual traits and the casting of the actors were also wonderful, and I was especially impressed at the acting skill of the person who played Sun Wukong, who at first could seem like an unexpected choice, appearance-wise.

–Akira Toriyama
Thanks to tinlunlau for passing along Toriyama's comments.
Toriyama's own Son Goku — whose name is simply the Japanese reading of the same name in Chinese, Sun Wukong (孫悟空) — is one of Dragon Ball's obvious, early parallels to Journey to the West. Goku's Nyoi-bō and Kinto-un are also adapted wholesale from the novel. Other direct equivalents include Bulma taking the place of the traveling priest Xuanzang, while Oolong takes the place of the lecherous pig monster Zhu Bajie.
Stephen Chow's Journey to the West: Conquering the Demons is available to North American Netflix viewers, and is also available on Blu-ray and DVD.
The official website for Dragon Ball Heroes — the four-year-old, still-going-strong, card-based arcade game — has updated with a slew of promotional material for its upcoming Ja'aku Ryū Mishion 7 ("Evil Dragons Mission 7″ or "JM7″) update coming this month.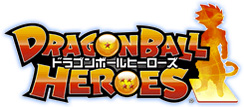 The 15-second commercial provides a brief overview of the new cards, specifically focusing on Super Saiyan 4 Broli and Super Paikuhan:
The minute-long "Special Movie" acts as the sort of "opening" theme and animation for the update, showcasing Super Saiyan 4 Goku, Super Saiyan 4 Vegeta, and the Super Saiyan 3 versions of the hero avatars battling Super Saiyan 4 Broli. Super Paikuhan arrives just in the nick of time to help out the heroes.
The four-minute-long "How to Play" video provides an overview of just that along with showcasing some of the new characters and their abilities. A "Heroes Budokai" will also take place in Japan later this month.
The "JM7″ update to Dragon Ball Heroes will be released 13 November 2014.
Happinet has updated their product listings with the cover art for the second box set of the "Majin Buu arc" of Dragon Ball Kai and the repackaged compilation collection of the series' Saiyan & Freeza arcs. The second "Majin Buu arc" box will contain episodes 111 to 122 of the Japanese broadcast version of the series on 2 discs and comes packaged with an exclusive booklet. The Blu-ray box is set for a 02 December 2014 release with a ¥15,200 (~$148.00) retail price point, while the DVD set comes in a little cheaper at ¥11,200 (~$110.00). Pre-orders are currently available at CDJapan and Amazon Japan.
The "Saiyan & Freeza arc" Blu-ray Box is also set to be released 02 December 2014 and will contain 54 episodes on 18 discs. It carries a ¥38,000 (~$375) retail price point, while its DVD counterpart will come in a little cheaper at ¥32,000 (~$315). It should be noted that this release will come packaged with a new exclusive booklet, although possibly with recycled material from previous booklets, and will feature Shunsuke Kikuchi's replacement score. This box set is also available for pre-order at CDJapan.
Kazé has officially revealed what we have seen hints of for the last month: Dragon Ball Kai (under the international moniker of "Dragon Ball Z Kai") will finally make its way to Blu-ray in France.
Two box sets have been announced for release 26 November 2014, with the first covering episodes 1-49 (Saiyan through most of the Freeza arc) and the second covering episodes 50-98 (the tail end of the Freeza arc through the entirety of the Cell arc). Each set will retail for 79.95 €. The sets will come with stereo French and Japanese audio with the video presented in a cropped widescreen; the first phase of the series was produced in 4:3 and released in this aspect ratio on Blu-ray in both Japan and North America, though various international releases have seen different versions. The sets should exclusively contain the replacement Shunsuke Kikuchi score.
Thanks to sangofe for his diligence (and patience!) in keeping up with these releases!
While none of Bandai Namco America's own various online presences actually note the date just yet, GameStop has updated their listings for Dragon Ball XENOVERSE with a 17 February 2015 release date. Additionally, North America will also receive the same "Day One Edition" as Europe packed with bonus downloadable content:
Players who purchase the game at launch will receive the same "Crystal Battle Suit" and "Gold Battle Suit" as seen in Europe's edition:
Also included in the "Day One Edition" will be access to Super Saiyan 4 Vegeta as a playable character (again, as will also be included in the equivalent European edition):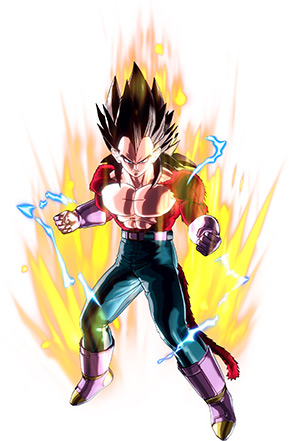 The company also showcased art for Mr. Satan, Super Saiyan 3 Goku, Super Saiyan 4 Goku, and Vegetto:
Finally, Bandai Namco also provided preliminary covers for the game featuring a new piece of key artwork:
Dragon Ball XENOVERSE — currently in development by Dimps for Bandai Namco — will be released on the PlayStation 4, Xbox One, PlayStation 3, Xbox 360 and PC. The game will release for the four consoles 05 February 2015 in Japan, 13 February 2015 in Europe, and 17 February 2015 in the Americas. The PC version seems to be on track for a global release via Steam 17 February 2015.
UPDATE: Bandai Namco has finally dished out their own details!
You have a date with Dragon Ball Xenoverse.

Dragon Ball fans can mark their calendars. Dragon Ball Xenoverse will be launching in the Americas on February 17, 2015 on Xbox One, Xbox 360, PS4, PS3 and PC/Steam!

The most avid Dragon Ball fans will want to pick up the "Day 1" Edition that will include an exclusive playable character, Super Saiyan 4 Vegeta and also two special Frieza Soldier's Battle Suits (Gold and Crystal!)

Dragon Ball Xenoverse will also feature characters from Dragon Ball GT along with a brand new World Tournament Budokai Tekaichi mode! This special mode will be accessible through the hub world Toki Toki City and will allow players to take place in massive brawls and earn special rewards.
The cover art for Czecho No Republic's "Oh Yeah!!!!!!!" CD single has been released to retailers:
The CD single, due out 12 November 2014, will be available in a regular edition (COCA-16956) for ¥1,000 + tax and a limited edition (COZA-992) with a bonus DVD for ¥1,300 + tax. Both editions will showcase the same cover art.
Four tracks are included:
1: Oh Yeah!!!!!!!
2: Come On
3: Sunday Juggler
4: Yeah Oh!!!!!!!
The limited edition's DVD will feature music videos for several of the band's previous songs along with live footage.
Both versions are available for pre-order at CDJapan.
"Oh Yeah!!!!!!!" is the third and current closing theme for the Majin Buu arc of Dragon Ball Kai currently airing in Japan.