Toei has unveiled what the actual "Dragon Box: The Movies" set will look like — it seems they will not be going with the image from DBZ movie 10 that they have been using for months as an advertisement. Though the image of Goku was used as promotional posters in Japan, most websites did not use it.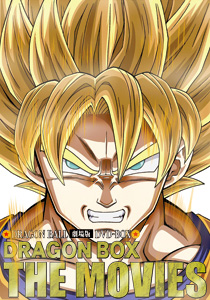 In addition to all this fun stuff, we got more information about the scouter transceivers. It seems that the Movie Dragon Box will come with two scouters for enjoyable conversations at great distances, as advertised on Toei's site — it is pretty clear that these scouters are indeed simple walkie talkies.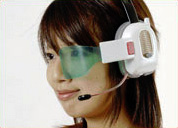 As a reminder for those that still want to order the set, pre-orders end on 21 December 21 2005.