Jeux-France has posted the first images from the upcoming "Shin Budokai" for the PSP. Little is known about the game, but it looks like Paikuhan will finally be making his video game debut.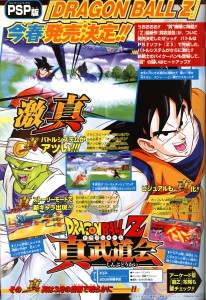 GameStop.com is still listing an 07 March 2006 release date for North America.
Much thanks to LaRésistance on the forum for this one.