The so-called "First Strike" boxset is in stores today. It includes FUNimation's re-releases of DBZ movies 1, 2, and 3. The version of movie 1 is the same "Ultimate Uncut Edition" version they released back in May 2005. They all feature FUNimation's cast, a re-done script, and re-done music on the dub side. More importantly, over on the Japanese side, they continue to retain the original version, now complete with Steve Simmons' subtitles (as opposed to the only-somewhat-accurate-at-times translations present on the joint FUNimation/Pioneer releases from 1997-1998). The picture looks a little nicer, too.
If you want the set, it is a ridiculous $18.14 at DeepDiscountDVD, $19.99 at Best Buy, and $26.99 at Amazon.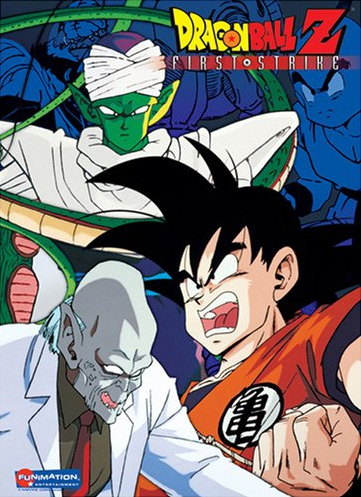 This is going to be the seventh time I'm buying DBZ movie 1.