Episode #0132 of the podcast is available for download! This week we took a look at the new CD out of Japan this week, "Inazuma Challenger":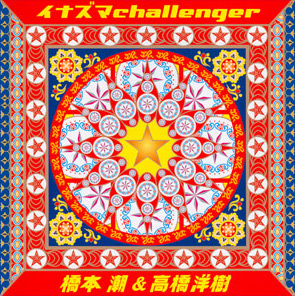 You may remember this CD initially being billed as the "21st Century Versions" of the original DragonBall TV series opening and closing themes. Those are all still on here (including remixes and even an English version!), so listen in for all sorts of sound samples, our full review, and our recommendations. We also (finally) checked out that amusing release from Hitomi Kitamura which also contains a cover/remix of "Romantikku Ageru Yo". In addition to all this, we checked in with Julian, gave away a DVD (did you win?!), and a whole lot more. Definitely check it out.
SHOW DESCRIPTION:
Episode #0132! VegettoEX and Meri check in with Julian, and then review the new album that came out in Japan this week, "Inazuma Challenger". Despite having nothing about DB in its packaging, we got all new versions and remixes of the DB opening and ending! Tons of songs samples, the rest of June's releases, and our DVD giveaway contest round out the episode.
REFERENCED SITES: