Just a reminder for all of you that "Burst Limit" officially shipped to stores in the US yesterday (all you Japanese and European fans have already been playing for a couple days, though).
I picked mine up at GameStop today. If you pre-ordered the game, you received a t-shirt and either a DVD of the first seven episodes of DBZ (360) or a Blu-ray of DBZ movie 1 (PS3). Interesting, the DVD for my 360 version was packed right inside with the game in the flip-style dual-disc case. The front cover has a golden bar at the bottom showcasing this, though the instruction book on the inside has the standard cover image. Yes, the DVD is the exact same disc that comes with FUNimation's faux-"remastered" DBZ season one; no additional branding is present.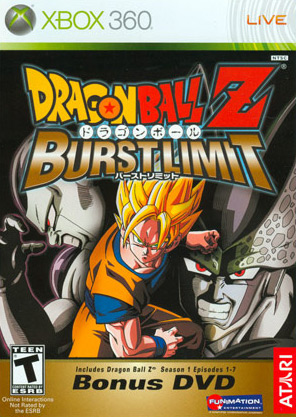 The t-shirt was a very shoddy-looking standard large: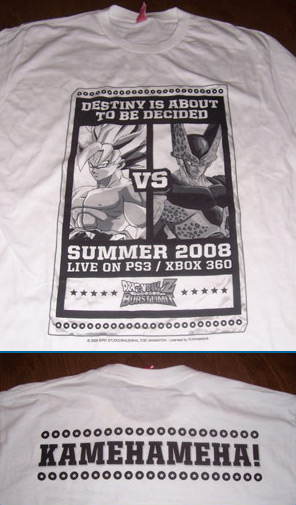 Note that the front is printed on crooked. Yep.