Way back in July we put up an image of the concept art of what the Dragon Ball movie individual discs special figures would look like. We finally have some actual images of these new figures! From left to right, we have Super Saiyan Gogeta, Coola (4th Form), and Legendary Super Saiyan Broli:
We also get to finally see what it will look like when you have all of the special figures put together: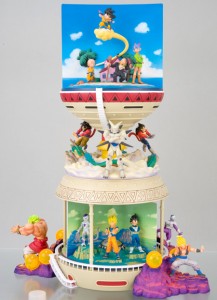 So, does anyone want to get all of these for me?