During this morning's Q3 Fiscal 2010 earnings conference call, Navarre Chief Executive Officer Cary Deacon announced the official license of Dragon Ball Kai to FUNimation, which is scheduled for release in the "latter part" of the upcoming fiscal year (which could run through this summer if intended as Fiscal 2010, or later if intended as Fiscal 2011):
FUNimation finalized a new Dragon Ball license agreement for Dragon Ball Kai. The first episodes of that property will be released by FUNimation in the latter part of our upcoming fiscal year.
No additional details are available just yet, such as possible home release or broadcast (television or online) options. We have reached out to FUNimation for further comment and will update if and when we receive more information.

Dragon Ball Kai is a "refreshed" version of the actual Dragon Ball Z TV series — produced in Japan in celebration of its 20th anniversary — featuring a new musical score, many of the original voice actors and actresses returning, a quickened-pace to the story, and more. It debuted 05 April 2009 on Fuji TV at 9:00 am as a part of the "Dream 9" block (followed by One Piece at 9:30 am).
UPDATE: FUNimation appears to have adjusted the title of the series for their domestic release to Dragon Ball Z Kai (adding a "Z" where they has not been one in Japan for this version of the series), as seen on their blog this afternoon: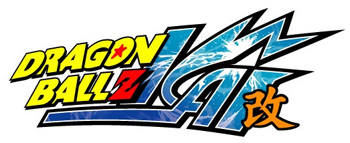 Our buddy Kendamu let us know that records show FUNimation purchased dragonballzkai.com back in December. We look forward to receiving more information!