Multiple online retailers are finally listing the upcoming Dragon Ball Uranai book! Unfortunately, most are listing the book under the title "ドラゴンボール キャラクター占い 2010" (Dragon Ball Character Fortunetelling 2010). I think this all but confirms my fears that this book will be nothing more than a "What Dragon Ball character are you?" kind of book.
For a taste of what this book will most likely be, you can check out a somewhat official Dragon Ball Character Fortunetelling released online back in April 2004 by OCN (Open Computer Network). You simply enter your birth date (YYYY/MM/DD), hit the submit button, and it will tell you what character you are. Apparently I am Tenshinhan! The character's page will give you a rundown of the character's personalities and traits. It also provides a bunch of quotes and references to the kanzenban for more information about the character, which were released right around the same time as this thing.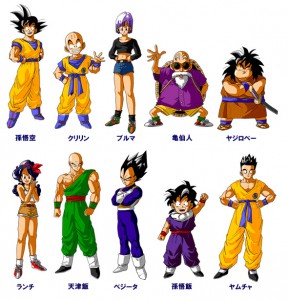 Of course, there are other websites out there made by fans that do the same thing. So I'm afraid that is all this book is going to be, unfortunately. Hey, at least we are also getting an illustration collection book, right?