Our buddy Hujio joins us mid-show this week to do a little preview of the panel we will be presenting at Otakon 2010 in just a couple weeks, "10 Things You Didn't Know About DragonBall". We only have an hour at the convention, but we have unlimited time on our own show…! Listen in for an explanation all about a guy named "Budhiyasa" and a few "Names Toriyama Forgot".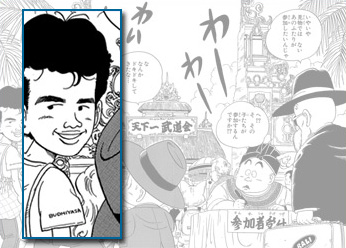 We also covered the unfortunate stroke that veteran voice actor Takeshi Aono recently suffered, and what this means for the role of Kami-sama going forward in the franchise. Things wrap up with a great batch of releases and e-mails, including a dip back in time to an older episode about gender roles and their representation in the series. Download the show now, or head on over to the podcast page for more information or to subscribe.
SHOW DESCRIPTION:
Episode #0225! VegettoEX, Meri, and Julian discuss what little news there has been for the last couple weeks, and concentrate on July's jam-packed releases and your fantastic e-mails, including a bit of a redux on gender roles in Japan (and particularly with regard to Chi-Chi). Hujio joins us mid-show to do a special preview of our "10 Things You Didn't Know About DragonBall" panel for Otakon 2010 coming up in just a few weeks!
REFERENCED SITES: