This is the podcast episode for those of you who indicated on the survey that you want us to go until we collapse! Our buddy Hujio joins us to talk about all the news from the last week and review Dragon Ball Kai Soundtrack III & Songs, which includes three all-new vocal songs. Is Kai composer Kenji Yamamoto stepping up his game at all for the new story arc?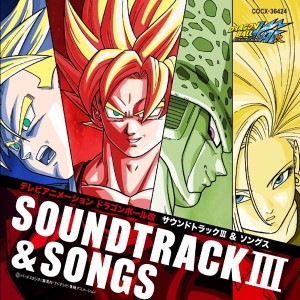 In addition to that, we also bring on Corey to talk about the new Tenkaichi Tag Team for the PSP. Is a portable Sparking! game everything that it should be, and is it perhaps being overshadowed by the impending Raging Blast 2…?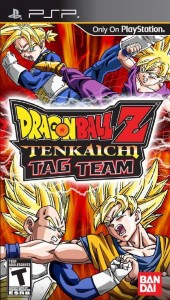 It is certainly a jam-packed episode this week. Download the show now, or head on over to the podcast page for more information or to subscribe.
In addition to all that, we are ready to announce the winners of our Tenkaichi Tag Team contest! In a surprise twist, Namco-Bandai and Goku's Corner came through for us and we are able to offer up two copies of the game to a couple lucky fans. Big congrats go out to Jacob and Carlos! Check your e-mail, guys, because you have a video game coming your way! For those interested, here are the winners' "Dream Team" choices:
JACOB: I am forced to go with the titantic Banjô Ginga's Ammond and the Illusionary Saiyan voiced by Daisuke Gôri. With their manly-man voices combined they can overcome anything!

CARLOS: My dream team – Vegeta & Tarble
Specials thanks again go out to Goku's Corner, the official fan community of Dragon Ball games by NAMCO BANDAI Games, Inc. for sponsoring this Dragon Ball Z®: Tenkaichi Tag Team contest with us. For those who are interested, the site is hosting an exclusive new trailer for Raging Blast 2.
As a personal aside, I absolutely adore how the current generation of games have embraced Hironobu Kageyama as their lead vocalist, and that even here in North America the game's producers leverage his talents in their promotion. Major props.
SHOW DESCRIPTION:
Episode #0237! VegettoEX and Hujio review the "DragonBall Kai Soundtrack III & Songs" album. Kenji Yamamoto has moved into new territory with his score, and the album also features three new vocal songs. Corey also pops in to talk about "Tenkaichi Tag Team" for the PSP. Is the portable "Sparking!" everything it should have been? Tons of news, some quick releases, and an e-mail schooling about rare footage rounds out the episode.
REFERENCED SITES: