Announced this past June, a special three-chapter spin-off manga titled Episode of Bardock was published in the August, September, and October issues of Japanese gaming magazine V-Jump. Written and illustrated by Naho Ooishi (also currently responsible for Dragon Ball SD as published in Saikyō Jump), with supervision by Akira Toriyama, the story was part of a larger marketing blitz to introduce a new Super Saiyan transformation for Bardock and his inclusion in the Dragon Ball Heroes arcade game, as well as a re-release of the TV special he debuted in (the first time the special ever received its own individual-disc release in Japan, coupled with the Trunks TV special).
An anime adaptation was just announced this week via the latest issue of V-Jump: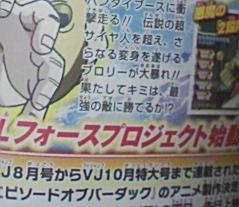 It was not specified whether the adaptation is meant for TV or home media release, but the recent announcement of the Plan to Eradicate the Super Saiyans streaming notes that an advance screening of this new Bardock-focused anime will be available at Jump Festa next month, scheduled for December 17th and 18th.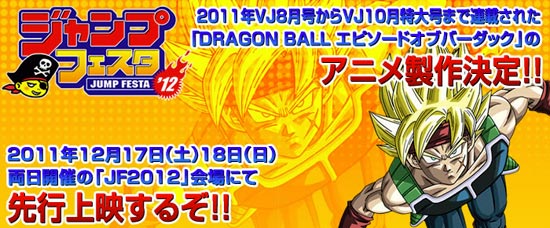 Preliminary (though unsourced) 2channel rumors are pegging the new anime for an April 2012 TV broadcast. The rumors also note Masako Nozawa returning as the voice of Bardock, and Ryūsei Nakao (Tambourine, Freeza) somewhat returning for the role of Chilled, previously voicing the character in-game for Dragon Ball Heroes. Interestingly, the post also already lists the role of Beri going to Aki Toyosaki.
The new anime is attributed to the "Dragon Ball Force Project", also alongside (what may be a prior or working code name for one or more of the projects) the title "Saikyo Super Saiyan Secret Project":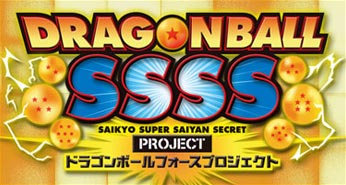 The "Bandai Channel" website defines this new initiative:
In order to take the first step towards new developments and further expansions of the "Dragon Ball" titles developing in V-Jump and Saikyō Jump, here's a project for further awakening the force of "Dragon Ball"! It's been conceptualized with S (Saikyou), SS (Super Saiyan), and S (Secret) as its keywords!
Our full Episode of Bardock written review is still on the way. In the mean time, check out Episode #0271 of our weekly podcast for a review straight to your ears!