A commercial for a Portuguese-subtitled broadcast of the Japanese version of Dragon Ball Kai has made its way online courtesy of our buddy Puto: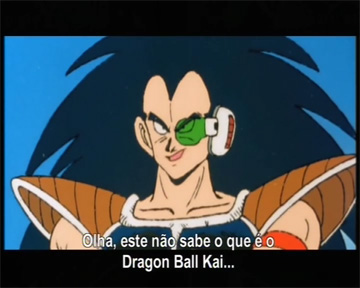 The commercial is quite an odd one — it is a subtitle parody (a la our 2004 Dragon Ball AF prank commercial) with the original Japanese audio intact, but with the Portuguese subtitles reading as a conversation between Goku and Raditz about what the series is and what to expect from it.
An English translation of the "conversation" has also popped up on our forum. It seems as if the TV station SIC Radical over in Portugal will be airing the show, and the video masters appear to be coming through France.