One of the most helpful sections of our weekly podcast has always been the "Releases" segment where we cover that month's upcoming products coming out across the world. We backed off the segment quite a bit as 2012 came to a close, mostly because it seemed as if merchandise — not completely, but for the most part — was trickling down to a crawl.
Not so with 2013!
To bring everyone back up to speed, here is a quick overview of some of the products we already have confirmed for an early 2013 release. Each product will have as many links as we can provide for all you global fans to get your money flowing. Where applicable, we will include referral links to vendors that we at Kanzenshuu have worked with in the past and have a good relationship with — if you want to support both your favorite franchise as well as your favorite website for that franchise, clicking away and buying is a great way to do so!
Please note that some items do not have an official release date announced just yet — additional products like Project Versus J on the PlayStation 3 & Vita will make their way into the schedule eventually, as well as any additional Battle of Gods merchandise that gets pumped out the door. For now, these are the confirmed items up through the end of March. As always, let us know if you foreign folks have anything else coming your way that we can add to the list.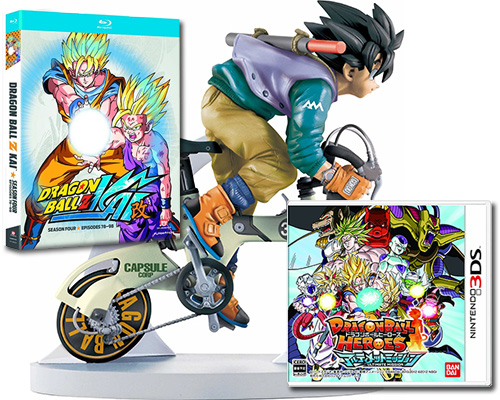 23 January 2013
04 February 2013
05 February 2013
21 February 2013
23 February 2013
28 February 2013
04 March 2013
05 March 2013
12 March 2013
20 March 2013
31 March 2013 (Approximate Date)