As reported last week, a number of websites would begin streaming and making available for rent the first 17 Dragon Ball films starting 15 March 2013 in promotion of the upcoming film Dragon Ball Z: Battle of Gods. Amongst these websites was Apple's iTunes Store, which has been updated with a section for Battle of Gods that contains various merchandise available for purchase. The first 17 theatrical films are available for rent at ¥200 a piece, the recently-released digital editions of the tankōbon are available for ¥480 (color edition) and ¥370 (black and white edition), and FLOW's "HERO ~Song of Hope~ / CHA-LA HEAD-CHA-LA" double A-side CD single, which was officially released yesterday (20 March 2013), is available for ¥1,500, or ¥250 for each individual track.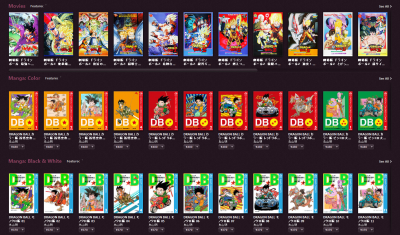 In addition to all of content available for purchase, the section also includes the film's second full length trailer and a brand-new video clip containing two scenes from the film. The first scene in the clip depicts Uisu informing Birusu of Freeza's defeat at the hands of the Super Saiyan known as Son Goku (or "Kakarrot"), and Birusu remembering his dream about the Super Saiyan God. The video clip then skips ahead in the film, over Birusu consulting with the Oracle Fish and then heading to Kaiō's planet where Goku demonstrates the various Super Saiyan forms, to him accepting Goku's challenge to fight.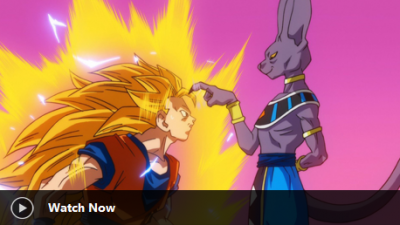 While preview screenings have been going on for about a week now, Battle of Gods officially hits Japanese theaters in wide-release 30 March 2013. There is still no word on any type of international release, but various hints from the production and publicity staff seem to hint at one down the road.