This is another huge week for new Dragon Ball merchandise releases, so we thought it was worth posting up a reminder for anyone with a little extra cash burning some holes in their pocket!
The third of the new Chōzenshū guide books, "Animation Guide Part 2", is due out 04 April 2013 for ¥2,300 and will cover a whopping 352 pages. The previous volume covered Daizenshuu 3 & 5, leaving plenty of material to cover in a second animation guide. We already know "Part 2" is set to include Daizenshuu 6 ("Movies & TV Specials") as well as new Battle of Gods material, but we hope to have a full rundown on the new volume for you this week!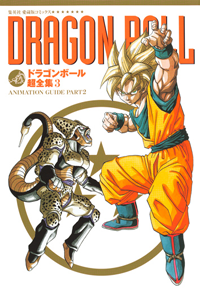 The print-edition "Full Color Comics" return from Shueisha all on 04 April 2013 with five volumes to cover the entire Freeza story arc. Each volume runs 248 pages for ¥630 each. This new edition colorizes Akira Toriyama's original manga artwork, and is also available digitally both in Japan and on a weekly-basis in English from Viz in the domestic Weekly Shonen Jump.
The first collected-edition volume of spin-off author and artist Naho Ooishi's Dragon Ball SD also comes out 04 April 2013. The volume will run ¥600 and contain 192 pages.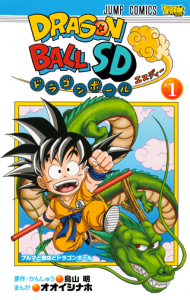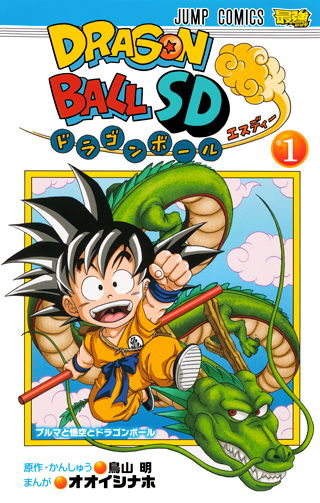 The May 2013 issue of Nikkei Entertainment! magazine will contain a lead feature on the "revival" of Son Goku and Dragon Ball. A separate feature will revolve around Shōnen Jump and its rivals. The issue will run you ¥600 and is also due out 04 April 2013.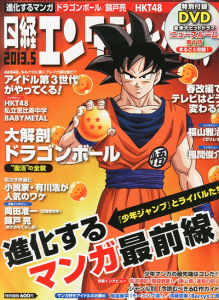 The "Miracle of God" expansion for Miracle Battle Carddass hits 12 April 2013, with boxes running ¥4,200 for 20 packs of eight cards each.
The vast majority of these items are available via online retailers such as CDJapan and Amazon Japan. What will you be picking up? Share some pictures with us!