Voice actor Kenji Utsumi, known to Dragon Ball fans as the voice of Shenlong, passed away today in Tokyo from cancerous peritonitis at the age of 75.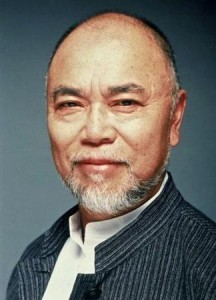 Utsumi, born in Kita-Kyushu, Fukuoka Prefecture in Kyushu, also played a number of other characters throughout the series, including the Tenka'ichi Budōkai announcer (for the 21st, 22nd, and 23rd tournaments), Commander Red, Mutaito, and Recoom.
The entirety of the Ginyu Special Force was recast for Dragon Ball Kai, with Seiji Sasaki taking over the role of Recoom. Utsumi had continued to play Shenlong in the "refreshed" series, however, at least until the character's final appearance at the end of the Cell arc when Shenlong was portrayed by Ryūzaburō Ōtomo. The role of Shenlong in the original Dragon Ball Z and various features was occasionally handled by other voice actors such as Masaharu Satō, who himself went on to replace the late Kōhei Miyauchi as the voice of Kame-Sen'nin for Dragon Ball Kai.
Utsumi's final work on Dragon Ball was likely his reprisal of Shenlong for the new film Dragon Ball Z: Battle of Gods.
One of Utsumi's most famous roles — and one partly related to Dragon Ball in a roundabout way — was Senbei Norimaki from the original Dr. Slump – Arale-chan anime series. Incidentally, Discotek Media recently announced the first five Dr. Slump movies as a DVD pack for the North American market "coming soon". Utsumi was also the official voice-over artist for dubbing actors such as Steve McQueen and Jack Nicholson.
Funeral and memorial arrangements have not been set, but will be handled by his wife, voice actress Michiko Nomura.