While nothing particularly interesting is coming out of Gamescom over in Germany, Namco-Bandai has unveiled their lineup for Tokyo Game Show later this month, which includes three Dragon Ball-related games.
Both Dragon Ball Z: Battle of Z (Xbox 360, PS3 and Vita) and the crossover extravaganza J-Stars Victory Vs (just PS3 and Vita) will be playable at the event in addition to video demonstrations. While Battle of Z has been shown off before, this is the first real hands-on the company is doing with the crossover game.

This November's J Legend Retsuden — a Nintendo 3DS compilation of older Jump-franchise games — will also be on display, albeit only in video form.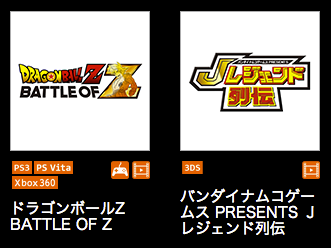 No concrete release dates have been set for either Battle of Z (beyond 2014) or J-Stars Victory Vs.
Tokyo Game Show will take place from 19 September 2013 to 22 September 2013, with the event open to the public on the latter two days.