Next up in the lucky line of recipients are those of you down under in Australia: the new film Dragon Ball Z: Battle of Gods is coming to the 17th Japanese Film Festival later this year!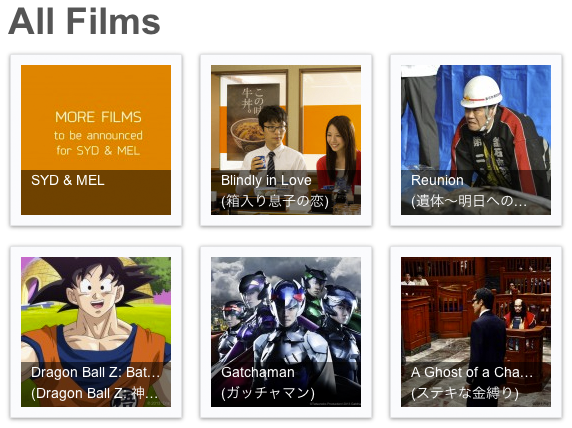 So far, the film is scheduled for five screenings across the tour: Brisbane (16 October 2013 – 20 October 2013), Perth (23 October 2013 – 27 October 2013), Canberra (30 October 2013 – 03 November 2013), Sydney (14 November 2013 – 24 November 2013), and Melbourne (28 November – 08 December 2013).
Big thanks to SaiyamanMS for the heads-up.
Before Battle of Gods hits Australia, a good deal of Latin American screenings are on deck for this month and beyond, while it recently hit areas such as the Philippines and Hong Kong.
The film will be receiving its official Japanese home release this week (13 September 2013) on Blu-ray and DVD, with both standard and special editions of each. The special edition will come packed with a bonus disc containing production footage and the 2008 Jump Super Anime Tour Special. Special retailer-exclusive versions are also available with extras such as special steelcase packaging.