Yesterday's 2013 #50 issue of Weekly Shōnen Jump in Japan reveals a few more expected characters for the upcoming Dragon Ball Z: Battle of Z on the Xbox 360, Playstation 3, and Vita.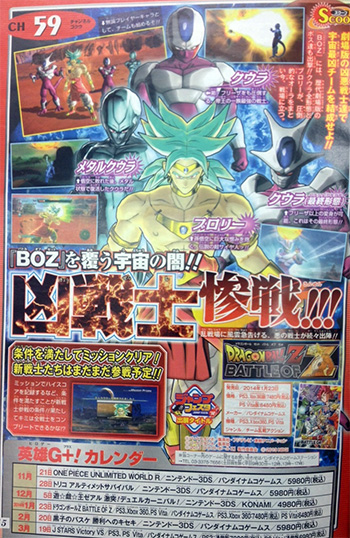 Coola makes a playable appearance in all of his various forms: his normal (fourth) and final (fifth) stage from DBZ Movie 5, as well as his "Metal" form from DBZ Movie 6. This is in addition to the previously-revealed giant boss "Core" version of Metal Coola that players will battle against.
Broli will also playable in his standard Super Saiyan form (prior to ramping up to "Legendary Super Saiyan", which has not yet been formally unveiled as a playable form in the game, but has been seen in teases of the game's opening animation).
Characters in the game will be unlockable by obtaining certain achievement in missions.
The official website for the game is a bit behind on updating its character roster, but filling out what we have already seen fully confirmed by the developer and publisher, that leaves us with seven spots unaccounted for. We have a few guesses of our own who might be taking a couple of those spots, but Jump this week goes on to tease future character reveals coming at a later date.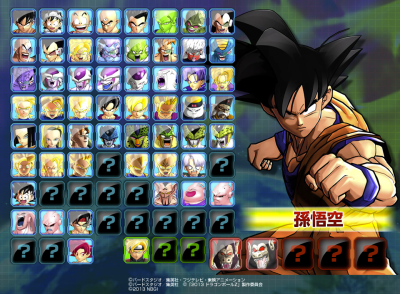 Battle of Z is due out in Japan and in Europe 24 January 2014, and just a few days later in North America 28 January 2014.
First-pressings in Japan will come packed with a download code for Son Goku in his Naruto "Sage Mode" outfit along with a Dragon Ball Heroes card. North American and European releases will have pre-order downloadable content in the form of the Naruto outfit as well as Super Vegetto and Super Saiyan Bardock, while Europe alone will be receiving a special "Goku Edition" of the game with further physical bonus material.