Announced within the pages of the August 2014 issue of V-Jump — released back on 21 June 2014 — is that both Vegetto and Janenba will be joining the roster of the Japan-exclusive, arcade-only, multiplayer fighting game Zenkai Battle Royale.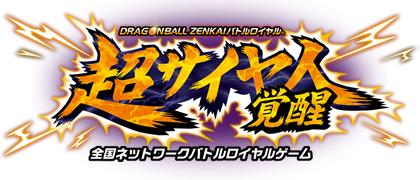 Vegetto, the fusion of Goku and Vegeta with the Potara earrings from the original manga and TV adaptation, can charge up a special technique by "sealing off" physical or energy attacks and blocking his opponent's moves. He has a few energy technique including his "Spirits Sword", an attack fired as a beam which then pierces the enemy and halts their movement. Vegetto also has a "Spirits Sword Attack" which can pierce your opponent and cut them up with blows used via teleportation. As your level increases, the number of times you can do this in succession will also increase. Vegetto's final attack is, of course, the "Final Kamehameha". At level 1 or 2 it is a "Big Bang Kamehameha", and at MAX level it becomes a ranged attack.
Janenba, teased only in a small splash, will be revealed more formally in the September 2014 issue of V-Jump releasing in Japan later this month on 19 July 2014 (two days ahead of its regular schedule due to a national holiday taking place that Monday the 21st).
Ultimate Gohan and the duo of Spopovitch & Bobbidi joined the roster as playable characters earlier this year.