Japanese clothing company Cospa will be releasing somewhat-humurous shirts of both Yamcha and the legendary "Farmer with Shotgun" later this year.
Yamcha's shirt, available in either white or orange and in Japanese sizes from small to extra-large, features the character dead on the ground having been blown up by a Saibaiman. The text around the character, written in English, reads: "YAMCHA IS DEAD".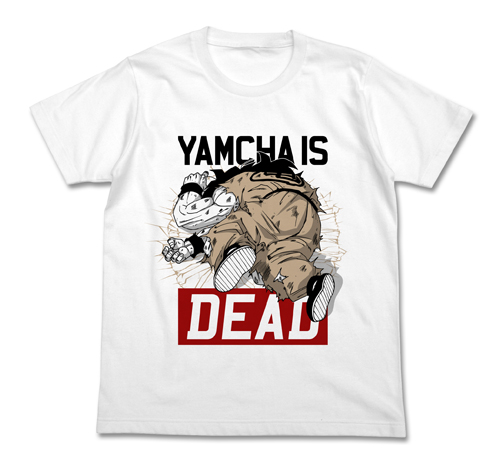 An additional shirt features the farmer that Raditz first encounters upon his arrival on Earth. Available in blue and in the same sizes, the shirt features the number "5" behind the character, while the back of the shirt, also in (broken) English, reads: "POWER LEVEL ONLY 5 WHAT A GARBAGE".
Both shirts retail for ¥2,900 (¥3,132 including tax) and are available for pre-order now with an expected release in September 2014. The shirts can be ordered via CDJapan.