The official website for Dragon Ball Heroes — the nearly-four-year-old, still-going-strong, card-based arcade game — has updated with a slew of promotional material for its upcoming Ja'aku Ryū Mishion 6 ("Evil Dragons Mission 6" or "JM6") update coming this month.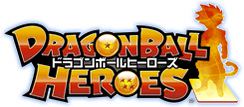 The 15-second commercial focuses on a brief overview of the new cards along with the inclusion of Time Patrol Trunks (of prior Dragon Ball Online and upcoming Dragon Ball XENOVERSE fame).
The minute-long "Special Movie" acts as the sort of "opening" theme and animation for the update, showcasing the Dragon Ball Z Movie 2 villains as well as the Four-Star Dragon (Sì Xīng Lóng) entering the battle against the current, GT-era heroes in the on-going "JM" updates.
The three-minute-long "How to Play" video provides an overview of just that along with showcasing some of the new abilities such as the "Card Action Ability: Merge Sparking" for Goku and Vegeta referenced earlier this week in Weekly Shōnen Jump. We also get a better glimpse at the "Son Goku: Boyhood" card with the playable version of the character from Jaco the Galactic Patrolman!
The "JM6" update to Dragon Ball Heroes will be released 11 September 2014 and players will receive 1.5X the experience points for playing during the period of 12 September 2014 to 16 September 2014. Dragon Ball Heroes: Ultimate Mission 2, covering up through the "JM3" update, hit the Japanese 3DS last month.