The American branch of Bandai Namco has announced they will participate — alongside the European and Japanese branches — in the second phase of the Dragon Ball XENOVERSE network test in October.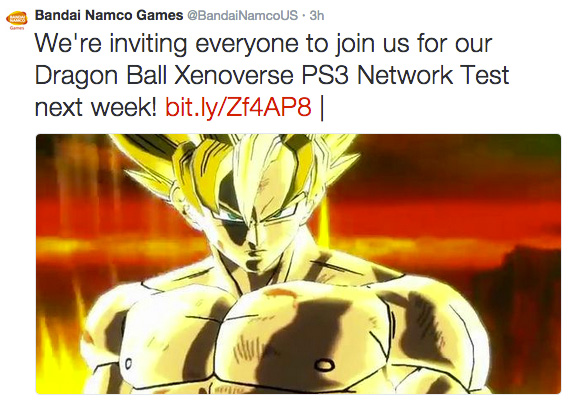 Unlike the first phase, which was exclusive to Japanese account holders and was entered via lottery courtesy of a PlayStation Network download item, the American branch will dish out download codes to the first 20,000 North and South American players who grab them 03 October 2014.
When is the test?

Network Test servers will go live Oct 4th at 5:00 AM PDT
Network Test will end Oct 5th at 8:00 AM PDT

How can I participate?

On Oct 3rd, we will share a download code on the Dragon Ball Z Games Facebook Page that is redeemable via the PlayStation Store for the first 20,000 players who enter it.
After 9:00 AM PDT on Oct 3rd, players can start downloading the client.
After 5:00 AM PDT on Oct 4th, players can begin playing. As this is a Network Test, players must be connected to the PlayStation Network and can only play while the servers are live. The servers will go offline Oct 5th at 8:00 AM PDT.
Tune in to Podcast Episode #0370 for a quick recap and review of the first phase of the network test.
Dragon Ball XENOVERSE — currently in development by Dimps for Bandai Namco — will be released on the PlayStation 4, Xbox One, PlayStation 3, Xbox 360 and PC (via Steam) some time in early 2015, though no concrete release date has been set. The game's story is set to adapt many elements from the now-defunct MMORPG Dragon Ball Online.