For the week of 22 September 2014 to 28 September 2014, Dragon Ball Heroes: Ultimate Mission 2 for the Nintendo 3DS — a sequel to the first portable version of the nearly-four-year-old, still-going-strong, card-based arcade game — has fallen off the Media Create sales chart list. Famitsu, however, pegs the game as pushing another 4,094 copies during its eighth week on sale.
The Media Create and Famitsu reports on weekly sales for the game are starting to even out; as of last week, the two were roughly 2,000 total copies apart. As of this last week, Famitsu pegs the game at 145,766 total copies sold. By Famitsu's own reporting, the first game had sold 161,032 copies by its respective eighth week.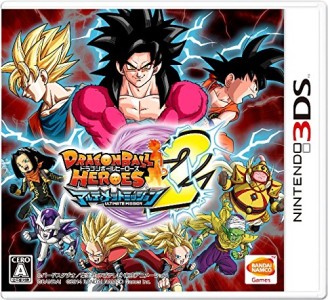 Dragon Ball Heroes: Ultimate Mission 2 is available for purchase at CDJapan and Play-Asia. A Japanese system is required to play the (region-locked) game.