The official website for Dragon Ball Heroes — the four-year-old, still-going-strong, card-based arcade game — has updated with a slew of promotional material for its upcoming Ja'aku Ryū Mishion 7 ("Evil Dragons Mission 7" or "JM7") update coming this month.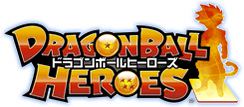 The 15-second commercial provides a brief overview of the new cards, specifically focusing on Super Saiyan 4 Broli and Super Paikuhan:
The minute-long "Special Movie" acts as the sort of "opening" theme and animation for the update, showcasing Super Saiyan 4 Goku, Super Saiyan 4 Vegeta, and the Super Saiyan 3 versions of the hero avatars battling Super Saiyan 4 Broli. Super Paikuhan arrives just in the nick of time to help out the heroes.
The four-minute-long "How to Play" video provides an overview of just that along with showcasing some of the new characters and their abilities. A "Heroes Budokai" will also take place in Japan later this month.
The "JM7" update to Dragon Ball Heroes will be released 13 November 2014.