The November 2014 issue of V-Jump — released back in September — announced Raditz and Paikuhan as upcoming playable inclusions in Zenkai Battle Royale, the Japan-exclusive, arcade-only, multiplayer fighting game. Last month's December 2014 issue and this month's January 2015 issue dive into these characters a bit more.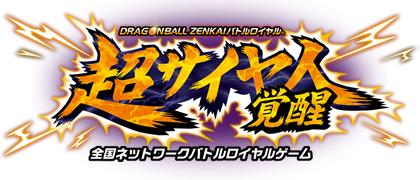 Raditz has the ability to turn on his scouter, which detects attacks around you with a special icon. His "Two Hand Blaster" is a blast emitted from — appropriately enough — both hands. With additional input, you can use it to his a separate opponent, as well. His "Machinegun Rush" is a combo with a quick flurry of hits. Combined with "Scouter: On" being activated, the finishing move in your combo with cause sparks to fly with a fancy finish! Raditz also has a "Cancel Counter" which allow you to interrupt your opponent's combo or finishing move with your own counter.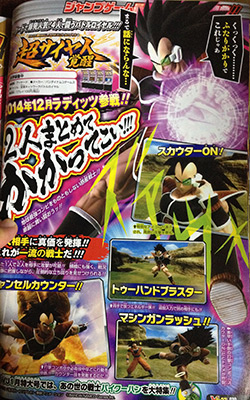 Paikuhan is incredibly fast. His "Thunder Flash" has him placing both fists together on in front as he quickly unleashes a range attack. With "I won't let you!" Paikuhan can move quickly, causing a whirlwind, to get directly in front of an opponent, blocking their path. His "Burning Shoot" is a super-speed counter attack, which can also be activated mid-dash.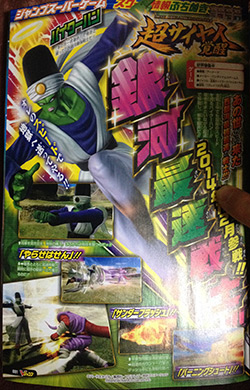 Both Raditz and Paikuhan will be available for play in the game next month. Other recent additions to the roster have included Vegetto and Janenba. Zenkai Battle Royale first test-launched in Japanese arcades at the end of 2010 and, while it has continued to receive constant updates since then, has not had a home port announced.