Dragon Ball XENOVERSE is officially available in Japan with the first run of the game coming packed with a "Patrol Perks" downloadable content set including Jaco as a playable character and a Kame-Sen'nin character customization set.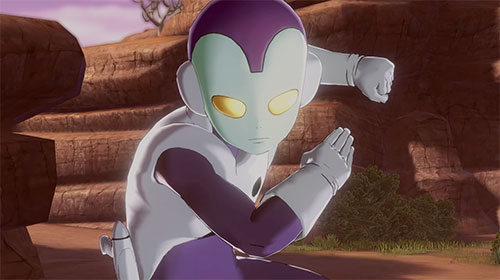 These digital items come packed with a redemption code alongside physical copies, but are also available to those purchasing the game digitally in Japan. The PlayStation Store listing notes that these first run items will only be available until 06 May 2015:
※2015年5月6日までにご購入頂くと、DLC「ジャコ・亀仙人セット」が入手できます。

---

If you purchase by 06 May 2015, you can obtain the "Jaco / Kame-Sen'nin Set" DLC.
Internationally, Jaco will come within the third pack of downloadable content (priced at $9.99), which itself can be obtained at a slightly reduced price as a part of the "season pass" for $24.99.
Dragon Ball XENOVERSE — developed by Dimps for Bandai Namco — will be released on the PlayStation 4, Xbox One, PlayStation 3, Xbox 360 and PC. The game was released last week (05 February 2015) in Japan, while other territories have shifted slightly (North America to 24 February 2015, and Europe to 27 February 2015, the lattermost of which will also act as the global PC release date).