Last month Universal Music France released a digital-only "official soundtrack" for the international version of the "Majin Boo arc" of Dragon Ball Kai, known as "The Final Chapters", which completely flew under the radar (due to virtually no advertising of its release). The album was officially released on 11 February 2015, with a retail price of €14.99 (~$16.50), and contains 33 tracks. These tracks consist of 30 pieces of background music by series composer Norihito Sumitomo, the international opening theme "Fight It Out!!" performed by Masatoshi Ono, the as-of-yet unused insert song "Let It Burn" performed by Masatoshi Ono, and the international ending theme "Never Give Up!!" performed by R&B singer Junear. It is worth noting that both the recap music, title card theme, and next episode preview theme have all been omitted from this release, as well as numerous other pieces of background music used in the series.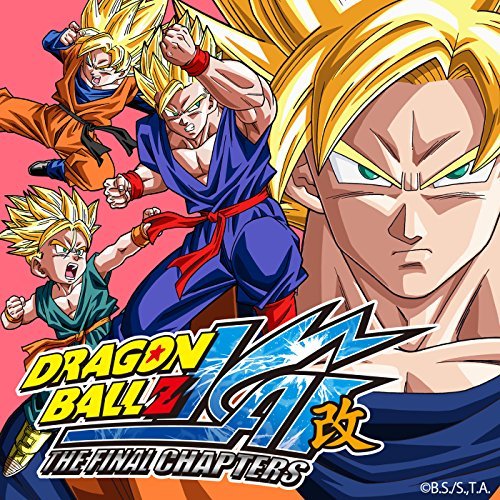 As of now there has been no official soundtrack announced for the Japanese broadcast version of the "Majin Boo arc" of Dragon Ball Kai, with the exception of theme song singles, so it is possible that this may be the only available option for fans of the series to own its background music. The soundtrack is currently available for purchase on various online retailers, including Amazon France, iTunes, and Spotify.
A huge thanks to danielsan_190196 for the heads up about this!