This week's May 2015 issue of V-Jump in Japan reveals new information about the upcoming Nintendo 3DS fighting game from Arc System Works, Dragon Ball Z: Extreme Butōden.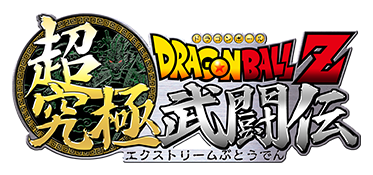 Dragon Ball Z: Extreme Butōden will launch in Japan 11 June 2015. The game's cover art features an updated cast of characters from a spread previously used in other promotional articles and on the game's official website.
First-pressings of the game will allow users to play as Golden Freeza from the upcoming film, Dragon Ball Z: Revival of "F", via a Dragon Ball Discross disc. Also included will be a Dragon Ball Heroes arcade card featuring Son Goku from the new film. Additionally, the game will come packed with a bonus code that provides a 3DS download of Dragon Ball Z: Super Butōden 2 from the Super Famicom; the game was previously included within the 2013 Nintendo 3DS J Legend Retsuden compilation.
A QR code included in next month's June 2015 issue of V-Jump will enable Japanese Nintendo 3DS owners to download a demo of the game for free, which will include Son Goku, Son Gohan (Cell Game era), Vegeta, and Majin Boo as playable characters, along with eight support characters.
The final retail version of the game will also enable you to carry over two sets of previously-saved data. Saved data from the demo will allow you to carry on your progress, while also enabling you to play as Son Goku in his outfit from the upcoming film. Save data from Dragon Ball Heroes: Ultimate Mission 2 will enable you to use Super Saiyan 4 Vegeta as (what appears to be) a Z-Assist character, using his Final Shine Attack.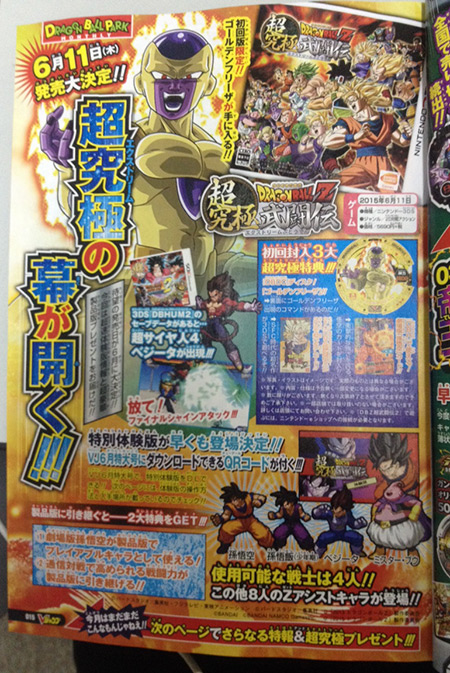 Arc System Works will develop the game for Bandai Namco. The developer previously worked on the Bukū… / Supersonic Warriors games on the Nintendo GameBoy Advance and DS.
Dragon Ball Kai: Ultimate Butoden, the most recent game to receive the "Butōden" branding (and first since the 32-bit generation), was released in February 2011. The game was never localized outside of Japan.