When Maximum the Hormone released their Tsume Tsume Tsume / "F" CD single in 2008, no-one at the time could have predicted a future where the song would become an official part of Dragon Ball music history… and yet here we are in 2015 with the song having directly inspired Akira Toriyama to create Dragon Ball Z: Revival of "F":
This time, Freeza will be revived!
The "F" stands for "Freeza".
This is because it's an idea that came to me in a flash after I listened to a song called "F" by Maximum the Hormone, whom I had been introduced to by a friend, back when I was fretting over what to do about the story for the next movie.
"F" is a song that sings about Freeza in a vulgar-yet-cool way.
I remembered how, back then, they told me, "Sorry, but we went ahead and sang about Freeza without asking".
Aha! So that's what I could do!
As we approach the movie's formal, wide release in Japan, we thought it appropriate to dive back into the band's comments on the song.
Liner notes in their original 2008 CD single begin to paint a much larger picture about the song's background, with Freeza and the Namek story arc providing a metaphorical backdrop for real-world politics and current events:
Now then, as for just what the "F" in the title "F" stands for,
I bet there are a lot of people who realized it from looking at the lyrics.
However, it's not that this is simply a song about "that manga".
It's an "F" with a much, much deeper meaning.
There is great significance in the fact that I narrowed the target to that comic's "Planet Namek arc".
In the comic, numerous conflicts arose over the "wish-granting orbs" on that planet,
and many of its innocent inhabitants, who had been living peacefully, were killed.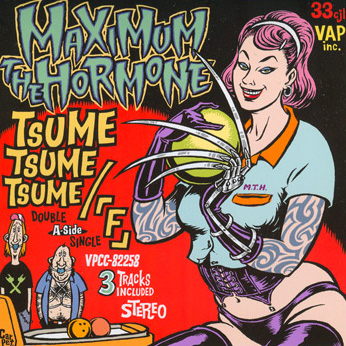 The band provided more background information on the song for their 2013 full-length album Yoshū Fukushū, along with — in retrospect — some hilariously-prophetic commentary:
We've performed the song in front of Sensei and gotten a Freeza autograph from him, so why don't we go ahead have them make this song the main theme the next time Dragon Ball's made into a movie?!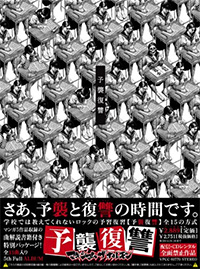 Be sure to check out the full comments from the 2008 CD single and the 2013 full-length album in our "Translations" section.
Finally, an update on the song would not be complete without a translation of its lyrics!