Shunsuke Kikuchi, composer for the Dragon Ball and Dragon Ball Z TV series (as well as their contemporary movies and TV specials in the 1980s-1990s) has been awarded the 2015 "International Award" from the Japanese Society for Rights of Authors, Composers (JASRAC).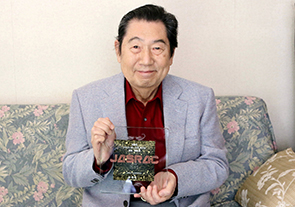 The "International Award" is given to the domestic work with the most income generated by payments from foreign licensees.  This year, the score to the Dragon Ball Z and Dragon Ball TV series took the #1 and #10 spots, respectively.  The scores to Dragon Ball Z generated payments from eleven foreign countries including Italy and the United States.  Eight other anime soundtracks made the rankings.
Kikuchi received the second-place "International Award" for the same work back in 2011.
Thanks to kei17 for the heads-up.