Though still not-yet-announced for a worldwide release (but hopefully coming soon!), Dragon Ball Z: Extreme Butōden debuted on the Nintendo 3DS in Japan last week, pulling in strong numbers during its first week on sale.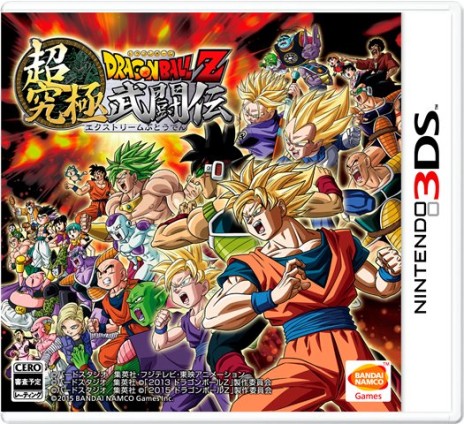 According to the Media Create sales list for the reporting period of 08 June 2015 to 14 June 2015, the game pushed 74,660 copies, making it the second-best selling game of the week (conceding the top spot to the latest Rhythm Heaven, also on the Nintendo 3DS).
Extreme Butōden's first week sales rival that of Dragon Ball XENOVERSE earlier this year, which pushed approximately 78,911 copies across the two Sony consoles during its own first week.
The prior game to don the "Butōden" moniker, Ultimate Butōden for the original Nintendo DS, pushed 31,108 copies during its own respective first week on sale back in early 2011. The game was never published outside of Japan.
Dragon Ball Z: Extreme Butōden launched in Japan 11 June 2015. First-press copies of the game come packed with bonus content, including a downloadable version of the Super Famicom game Dragon Ball Z: Super Butōden 2 (previously included as a part of the J-Legend Retsuden compilation game; albeit now with replacement music). Arc System Works developed the game for Bandai Namco. The developer previously worked on the Bukū… / Supersonic Warriors games on the Nintendo GameBoy Advance and DS.
Dragon Ball Z: Extreme Butōden is currently available for order from CDJapan. The Nintendo 3DS / New Nintendo 3DS are region-locked; a Japanese system is required for the game to play.