In conjunction with today's August 2015 issue of V-Jump, Japanese entertainment and news websites have revealed the name of a new character coming to the Dragon Ball Super TV series:
"Champa" (シャンパ / shanpa) is pronounced with a "sh" sound at the beginning, in all likelihood taking its inspiration from シャンパン (shanpan or "champagne"), following with Beerus' and Whis' name pun series.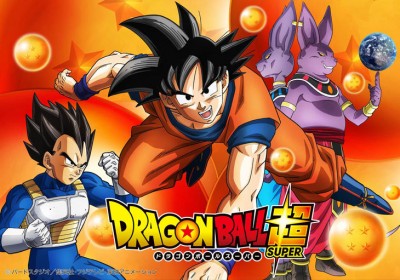 V-Jump provides little additional context, teasing the character further:
His Name is Champa!!
Revealed in the main visual!! Who the heck is this new character "Champa" that's next to Beerus…?!
The name for the corresponding attendant-type character seen along with Champa on the official website has not yet been revealed.
Dragon Ball Super, which begins airing 05 July 2015 on Fuji TV, is the first all-new TV series for the franchise in 18 years. The story and characters will be developed by original manga author Akira Toriyama, will star veteran voice actress Masako Nozawa, and will be directed by Kimitoshi Chioka. The series will, "…follow the aftermath of Goku's fierce battle with Majin Boo, as he attempts to maintain earth's fragile peace." A manga adaptation from "Toyotarō" will run each month in V-Jump starting this same August 2015 issue.