Japanese rock band Good Morning America has revealed that the CD single for their song "Hello Hello Hello" — which will be used as the closing theme to the Dragon Ball Super TV series beginning next month — will be released in Japan on 12 August 2015.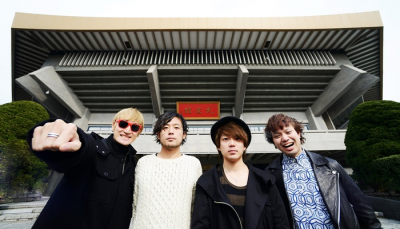 An additional song titled "Have Some Cider" (サイダーでも飲んで) will also be included, along with another yet-to-be-named song that has not been recorded. The CD single (COCA-17044) will retail for ¥1,000 plus tax and is currently listed on Amazon Japan for pre-order.
In the same update, the band revealed that they will now be hosted on the TRIAD rock label which was founded by Columbia Japan in 1981. The label had gone dormant by 2007, but has recently seen a revival in new artists. The label previously produced the work of the famous rock band The Yellow Monkey, which itself disbanded in 2004. The band's former lead vocalist, Kazuya Yoshii, will be performing the opening theme for Dragon Ball Super, "Chōzetsu ☆ Dynamic!".
Good Morning America previously contributed the third overall closing theme (and first of the Majin Boo arc) for the Dragon Ball Kai TV series, "Dear Zarathustra".