Bandai has announced a new first-of-its-kind Dragon Ball trading card game, titled "IC Carddass Dragon Ball", which will debut in Japan on 19 September 2015. As detailed in the official press release, the new trading card game will feature near field communication (NFC) technology, allowing it to be integrated with a user's personal devices, and can be played either online or face-to-face like a traditional trading card game.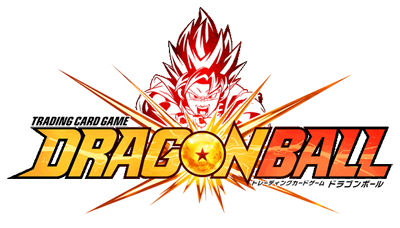 世界初!全カードNFCチップを搭載したトレーディングカードゲーム「ICカードダス ドラゴンボール」2015年9月19日(土)開戦!

リアルでもデジタルでも遊べる!トレーディングカードゲームが超進化!

---

A world's first! Every card in the "IC Carddass Dragon Ball" trading card game will be equipped with an NFC chip. The battle begins 19 September 2015!

You can play both digitally and face-to-face! It's a super evolution in trading card games!
Each trading card will be equipped with an NFC chip, allowing it to be scanned by any NFC compatible device, or a computer connected to a USB card reader, and saved in a user's online game account. A user's playable deck must include a single "Leader Card" to start a game and up to 40 "Battle Cards" to attack an opponent. Once scanned, the cards can then be played against other users online in a real-time battle from any personal computer (Windows only), tablet, or smart phone with the game's free downloadable software. This is unlike any previous trading card game, such as the most recent Dragon Ball Kai Dragon Battlers trading card game, which required that users visit a local arcade to scan their cards. With IC Carddass Dragon Ball, user's will be able to scan cards from anywhere, at anytime, with any personal device.
In addition to the official press release, a promotional video narrated by Masako Nozawa, and featuring the Dragon Ball Super opening theme "Chōzetsu ☆ Dynamic!", has also been made available:
The press release notes that the card line-up will be based on the Dragon Ball Super TV series, and will begin with a "Saiyan Deck" and a "God Deck". A starter set of 41 trading cards with a USB card reader will be available for ¥3,240, or without the optional card reader for ¥1,620. Booster packs of 5 cards to supplement a user's deck will also be available at local retailers and vending machines.