While the rest of the world has to wait until October, Japan has wrapped up its seventh week with Dragon Ball Z: Extreme Butōden on the Nintendo 3DS.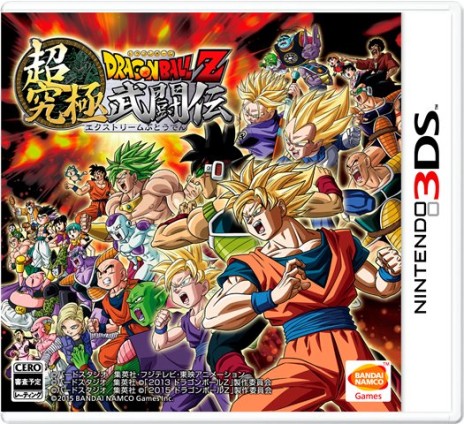 While the game did not place on the Media Create sales list for the week, Famitsu notes that for the reporting period of 20 July 2015 to 26 July 2015, the game pushed another 3,229 copies. This brings the game up to 115,545 cumulative copies sold.
It is worth noting that, while they both cover the same reporting period, Media Create and Famitsu do track sales differently. The #20 game on this week's Media Create list (Style Savvy 3 on the Nintendo 3DS) is listed with 2,966 copies sold; by their own reporting, and by its exclusion from the list, this would mean Extreme Butōden sold less than that amount. Last week, Media Create listed the game with 3,094 copies sold (113,181 cumulative), while Famitsu noted 3,954 copies sold (112,316 cumulative).
Dragon Ball Z: Extreme Butōden launched in Japan 11 June 2015. First-press copies of the game come packed with bonus content, including a downloadable version of the Super Famicom game Dragon Ball Z: Super Butōden 2 (previously included as a part of the J-Legend Retsuden compilation game; albeit now with replacement music). Arc System Works developed the game for Bandai Namco. The developer previously worked on the Bukū… / Supersonic Warriors games on the Nintendo GameBoy Advance and DS.
Dragon Ball Z: Extreme Butōden is currently available for order from CDJapan. The Nintendo 3DS / New Nintendo 3DS are region-locked; a Japanese system is required for the game to play. The game will be available in Europe 16 October 2015, in North and Latin America 20 October 2015, and in Brazil 23 October 2015.