We often mention how fun it is to keep up with all the latest interviews while simultaneously dipping into the past. With our two latest additions, we are actually diving so far back into the past that Dragon Ball did not yet exist! In fact… why not start at the very beginning?
Akira Toriyama's earliest known interview comes from the September 1980 issue of Pafu (or perhaps "Puff") magazine, released at the very end of August 1980. The Q&A-style feature is short and to the point, but is filled with quite a few fun tidbits (and even a typical "versus" discussion!). Read the full interview translation!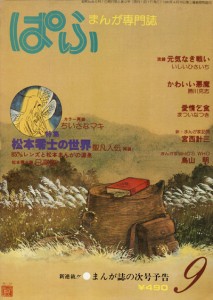 As Toriyama's Pafu Q&A was mostly filled with humorous answers, we might consider this next entry his first "proper" interview: conducted 07 September 1980 (as noted by Toriyama's illustration), the interview comes from November 1980 issue of Monthly Starlog in Japan, published 01 October 1980. The interviewer is none other than science-fiction novelist Haruka Takachiho, creator of the Crusher Joe and Dirty Pair franchises, though at this point he was still seen as something of a young up-and-comer, much like Toriyama himself. The interview touches upon Toriyama's earliest days submitting to Jump, some of his favorite movies (many of which would pop up as influences on Dragon Ball later down the road), along with his production schedule and work-ethic. Read the full interview translation!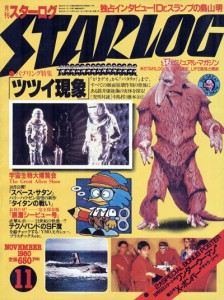 While the plan here at Kanzenshuu is not necessarily to archive every interview with Akira Toriyama, it may end up happening in the long run. His pre-1984 interviews obviously do not directly relate to Dragon Ball, but in a way, his answers provide an early window into his mind. We can clearly see his storytelling methods begin to take shape as his art style evolves. Much like reading Dr. Slump provides a whole new outlook on Dragon Ball, his earliest interviews perfectly complement his later interviews and shine a light on the "how" and "why" behind many of his decisions.
Enjoy, and let us know what you think!