This week's Dragon Ball 30th Anniversary "Super History Book" is packed with an introduction from and short comments by original manga author Akira Toriyama. In addition, the book features a lengthy interview with the man himself.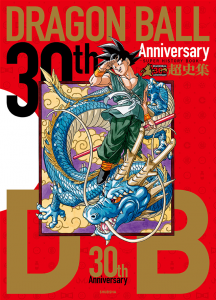 In this new interview, Toriyama recounts some popular stories such as the revolving cast of Cell arc villains, using Super Saiyan as an excuse to no longer fully ink hair, and the constant lack of an overall plan while simultaneously enjoying the challenge of tying up loose ends.
Of relevance to newer productions since the 2013 theatrical film Dragon Ball Z: Battle of Gods (including the ongoing Dragon Ball Super TV series), Toriyama explains his reasoning for introducing gods into the mix:
I always turn to God in times of trouble. (laughs) Gods and aliens and other unknown beings like that make it easy to craft the story. After all, gods can do practically anything. I have my gods be straightforward and not too fussy, so that children can feel comfortable with them. The reason I give gods attendants… Well, I guess it's because important people always need butlers, and it's easy to develop the story through conversations.
The Dragon Ball 30th Anniversary "Super History Book" is available for purchase via CDJapan and Amazon Japan.