Today's thirty-third episode has revealed that episode director Morio Hatano (畑野森生) has been appointed the new role of series director alongside Kimitoshi Chioka (地岡公俊). This comes just shortly following the announcement that scriptwriter King Ryū had been named the series composer for the Dragon Ball Super TV series beginning with the "God of Destruction Champa" story arc.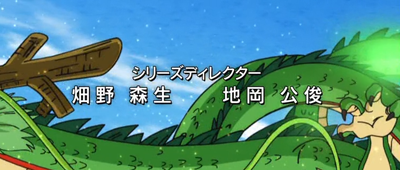 Note that original series director Kimitoshi Chioka is now credited second after Morio Hatano, indicating that Chioka is taking a step back in his responsibilities and Hatano is stepping into the lead role as series director. The addition of a second series director typically occurs when the lead series director has become too busy with other significant projects or is in need of assistance managing and overseeing the series. However, it is not common for the additional director to immediately assume the lead director position, so this sudden change is rather significant.
Morio Hatano has directed Dragon Ball Super episodes 6 and 14, both of which he storyboarded himself. In addition to directing several episodes of Digimon Savers, One Piece, and Marvel's Disk Wars: Avengers, Hatano has been largely involved with the recent PreCure and Saint Seiya franchises. His sole series director credit to date has been for the first half of the Saint Seiya Omega animated TV series produced by Toei Animation between 2012 and 2014.
Thanks to JacobYBM for catching this.