Following up on their continued licensing of Dragon Ball manga products and other miscellaneous Akira Toriyama works, Glénat has announced their French translation of Shueisha's Dragon Ball 590 Quiz Book for release in June 2016.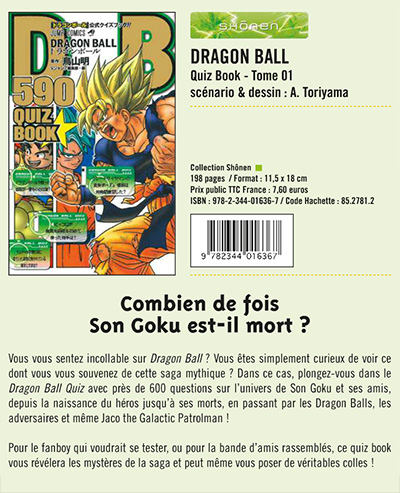 The 590 quiz questions are divided up into various categories, including "Character", "Story", "Illustrations", and more, with a battle power assigned to each question's difficulty. After completing the quiz, the reader's final battle power is correlated with one of 11 different characters, ranking their expertise.
The 198-page book will hit French shelves in June 2016 for €7,60.
Thanks to friend-of-the-site @GHennequin for the heads-up!