While Dragon Ball Z: Extreme Butoden has received four major patches in Japan adding a wealth of game modes and Z-Assist characters (with a fifth update promised on top of all that), the international release has been stuck in its launch state since October.
That has changed with "The Extreme Patch", available now in Europe.
The update, available now on the Nintendo 3DS eShop, brings the international release up to Version 1.1.0 and adds a new training mode, survival mode, online multiplayer battles, and a wealth of new Z-Assist characters from the previous Japanese patches. New — seemingly exclusive — Z-Assist additions to the international release include Master Sergeant Murasaki and a Goku/Gohan combination (from the end of the Cell arc).
UPDATE: The 1.1.0 update is now available in the American Nintendo 3DS eShop as well.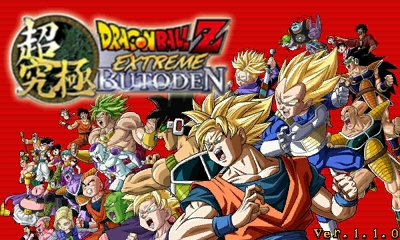 Dragon Ball Z: Extreme Butōden launched in Japan 11 June 2015. First-press copies of the game come packed with bonus content, including a downloadable version of the Super Famicom game Dragon Ball Z: Super Butōden 2 (previously included as a part of the J-Legend Retsuden compilation game; albeit now with replacement music). Arc System Works developed the game for Bandai Namco. The developer previously worked on the Bukū… / Supersonic Warriors games on the Nintendo GameBoy Advance and DS.
The game was released in Europe 16 October 2015, in North and Latin America 20 October 2015, and in Brazil 23 October 2015. A free demo is also available on the Nintendo 3DS eShop.