Bandai Namco has unveiled an official Japanese website for the upcoming video game Dragon Ball XENOVERSE 2 at dbx.bn-ent.net: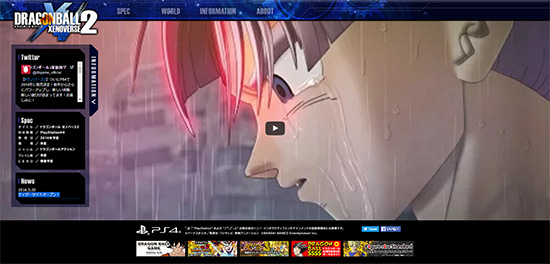 The teaser site currently contains the Japanese version of the game's new promotional video (which features an extra scene from its international counterpart with Time Patrol Trunks muttering, "Even so, I'm…"), as well as a link to a new Twitter account @dbgame_official.
The Japanese website lists Sony's PlayStation 4 console as the sole platform, while international editions will be released on the PlayStation 4, Microsoft's Xbox One, and the PC via Valve's Steam digital platform. Bandai Namco's international branches launched their own website at www.dragonballxenoverse2.com earlier this week. The game is set for a 2016 release in all territories.
Thanks to Spenzer for the heads-up!