In conjunction with this week's July 2016 issue of V-Jump, Bandai Namco has announced an 04 August 2016 release date for Dragon Ball Fusions on the Nintendo 3DS in Japan.
The game's official website also shows off the cover art, along with details on its various bonus items available at launch.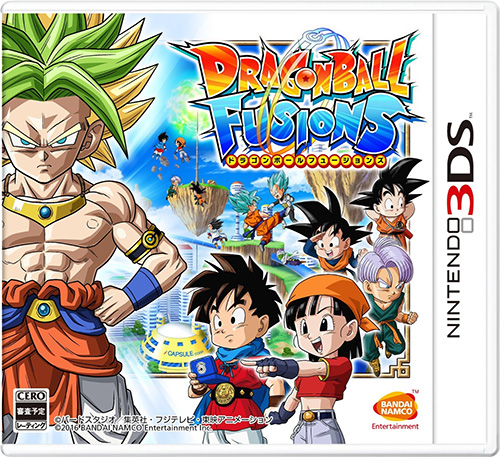 First-pressing bonus items include a download code for Super Saiyan God Super Saiyan (SSGSS) Son Goku in the game, along with a "Gohanks: EX" card for the Dragon Ball Heroes arcade game. Additionally, a bundle package will be available including a New Nintendo 3DS with special Dragon Ball Fusions faceplates along with the game itself.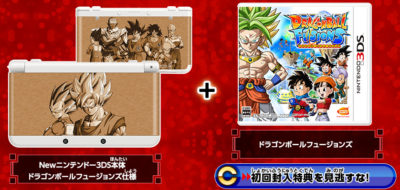 Dragon Ball Fusions (originally revealed as "Project Fusion") is currently under development by Ganbarion for Bandai Namco on the Nintendo 3DS in Japan. No international localization has been announced as-of-yet.