Bandai Namco has announced a price reduction via the "Welcome Price!!" line in Japan for the PlayStation 3 and PlayStation 4 editions of the first Dragon Ball XENOVERSE game.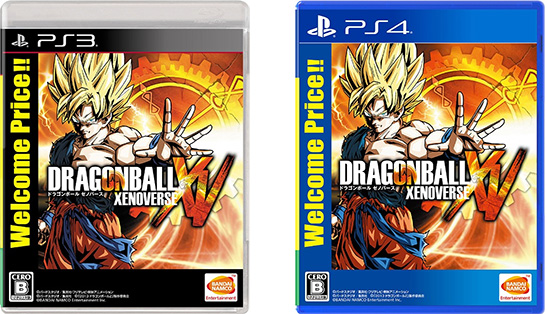 This repriced edition will hit store shelves 28 July 2016 for ¥3,800, while the digital download version will be available for ¥4,104.
The original Dragon Ball XENOVERSE, developed by Dimps for Bandai Namco, was announced in May 2014 and launched in February 2015 for the PlayStation 3, PlayStation 4, Xbox 360, Xbox One, and PC (via Steam) internationally. The game saw a user-created character teaming up with Trunks and the Kaiōshin of Time to correct anomalies and disruptions to the timeline caused by the villains Mira, Towa, and Demigra. As of February 2016, the game had shipped over three million copies worldwide. Dragon Ball XENOVERSE 2 is currently scheduled for a 2016 worldwide release.