In celebration of Toei Animation's upcoming 60th anniversary on 31 July 2016, Animax will air more than a full days' worth of Toei material and special features beginning this Saturday, 30 July 2016 at 6:00 p.m.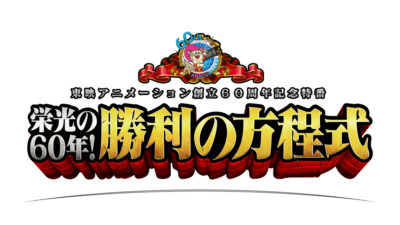 In addition to a broadcast of the October 1990 Dragon Ball Z TV special ("A Final, Solitary Battle ~The Father of Z-Warrior Kakarrot, Who Challenged Freeza~"), a Dragon Ball-focused roundtable discussion with special guests Masako Nozawa (Son Goku, et al.) and Ryō Horikawa (Vegeta) will air.
Thanks to the One Piece Podcast for the heads-up!