Following several prior patches, Dragon Ball Z: Extreme Butōden on the Nintendo 3DS received a new patch today (08 April 2016) in Japan, bringing it up to Version 1.5.0.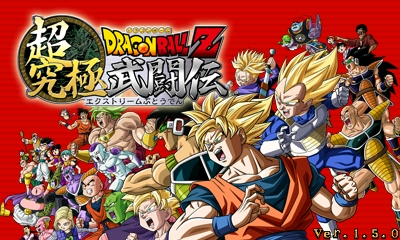 The update adds one new playable background stage: Uchū'ichi Budōkai ("Number-One-In-The-Universe Martial Arts Tournament"), the stadium from the Universe 6 vs. Universe 7 tournament in the Dragon Ball Super TV series. The patch also adds three new Z-Assist characters, rounding out the Universe 6 team, also from Dragon Ball Super: Magetta, Cabba, and Hit.
Dragon Ball Z: Extreme Butōden launched in Japan 11 June 2015. First-press copies of the game come packed with bonus content, including a downloadable version of the Super Famicom game Dragon Ball Z: Super Butōden 2 (previously included as a part of the J-Legend Retsuden compilation game; albeit now with replacement music). Arc System Works developed the game for Bandai Namco. The developer previously worked on the Bukū… / Supersonic Warriors games on the Nintendo GameBoy Advance and DS.
The game was released in Europe 16 October 2015, in North and Latin America 20 October 2015, and in Brazil 23 October 2015. A free demo is also available on the Nintendo 3DS eShop. The international edition of the game received a 1.1 patch in April, roughly bringing it in line with the Japanese version's 1.4 patch.