Next week's upcoming August 2016 issue of Shueisha's V-Jump magazine in Japan (set for release 21 June 2016) teases a new character for the Dragon Ball Super TV series, "Zamasu" (ザマス), with a character design by original manga author Akira Toriyama: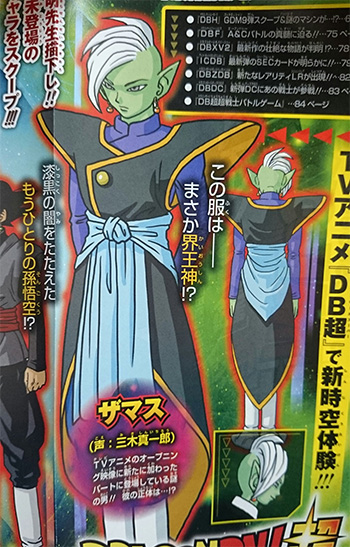 A mystery man who appears in the new part added in to the TV anime's opening!! What is his true identity…!?

…

These clothes… don't tell me he's a Kaiōshin?!
The issue goes on to confirm that "Zamasu" will be played by Shin'ichirō Miki, a veteran voice actor who has worked on series such as Full Metal Alchemist and Pokemon as well as video games such as the Virtua Fighters series.
"Zamasu" was first shown in the opening animation change during last week's 47th episode of Dragon Ball Super, and has yet to appear in the series-proper: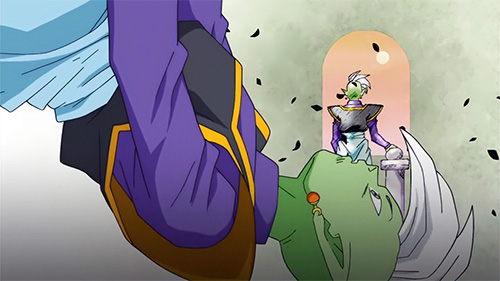 Dragon Ball Super airs Sunday mornings at 9:00 a.m. on Fuji TV in Japan. The "Future Trunks Arc" began last week with the series' 47th episode.