Once upon a time, you could sarcastically respond to a simple or obvious question with, "Is the sky blue?" Nowadays, red is blue, and apparently purple is also blue. What is a Dragon Ball fan supposed to believe?! Join us for yet another podcast discussion about hair color!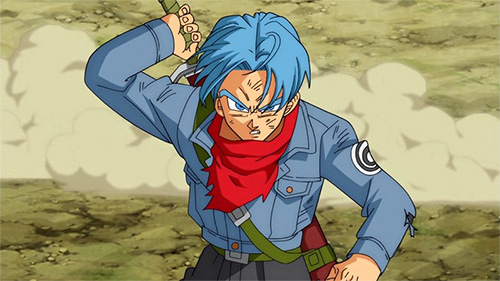 SHOW DESCRIPTION:
Episode #0407! Mike and Meri discuss the "change" of Trunks' hair color from lavender to blue for the "Dragon Ball Super" TV series. What has Akira Toriyama said about these kinds of changes in the past, and what circumstances might have led to this situation? Is this lack of consistency even a worthwhile conversation to have, or is it yet another overblown production nugget?
REFERENCED SITES:
Enjoy! Discuss this episode on the Kanzenshuu forum, and be sure to connect with us on Twitter, Facebook, Instagram, Google+, and Tumblr.
Our podcast feed is available via iTunes and/or Google Play Music. You can also listen to this episode by directly downloading the MP3, or you can listen on YouTube and/or SoundCloud.