Famitsu reveals that Whis will join the roster of playable characters in the Japan-exclusive, arcade-only, multiplayer fighting game Zenkai Battle.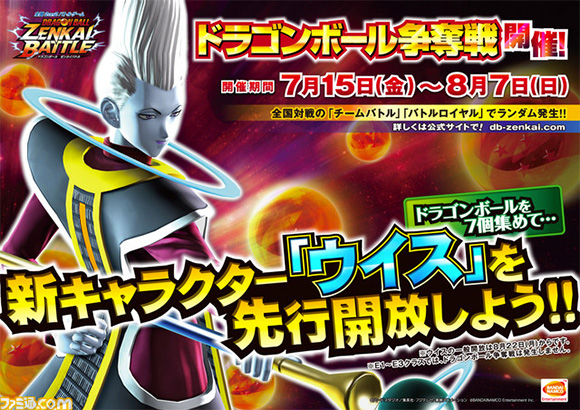 By collecting the Dragon Balls in-game over the course of 15 July 2016 to 07 August 2016, players can unlock Whis ahead of his being added to the roster as a regular character.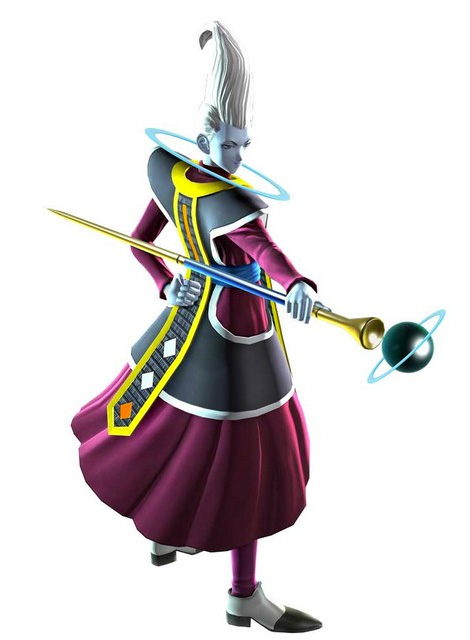 Whis made his debut in the 2013 theatrical film Dragon Ball Z: Battle of Gods as the attendant to the God of Destruction Beerus (himself added to the game as a playable character with the film's release back in 2013). Whis remains a main characters in the Dragon Ball Super TV series.
Originally titled Zenkai Battle Royale, the game first test-launched in Japanese arcades at the end of 2010 and, while it has continued to receive constant updates since then, has not had a home port announced.
Thanks to TheDevilsCorpse for the heads-up!